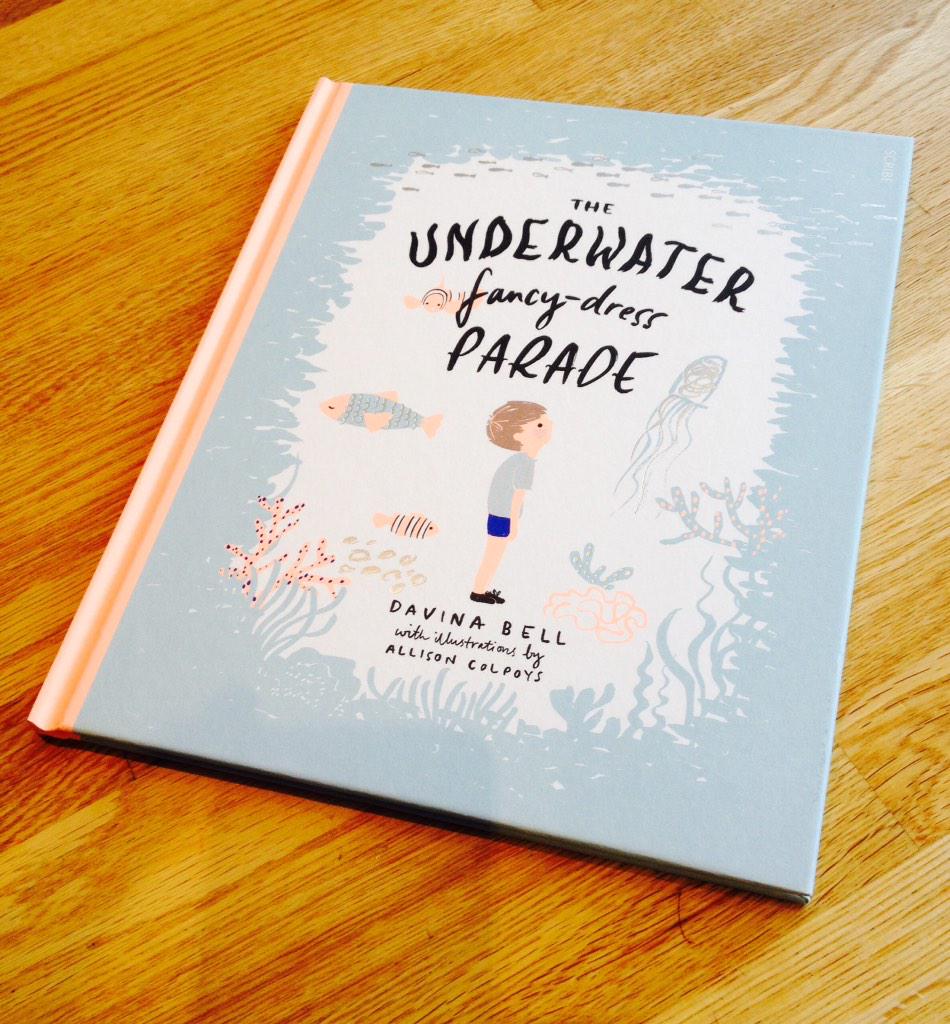 Beguiling and breath-taking The Underwater Fancy-Dress Parade by Davina Bell and Allison Colpoys deserves a place on everyone's bookshelf.
'Sometimes it's hard to be brave.
Sometimes you get that feeling.
Sometimes you're just not ready...
until one day, you are.'
Alfie embarks on an important journey of self discovery and conquering fears with the support and unconditional love of his family. A story which will strike a tear-jerking chord with anyone who has ever been a little bit worried about anything.
Beautifully designed this book with its carefully curated pallet and glimmering embellishments is a complete treasure.