Roll up roll up I have some deliciously tantalizing delights for you today!
So saddle up your baguette and join me on a sandwich shaped adventure of gigantic proportions -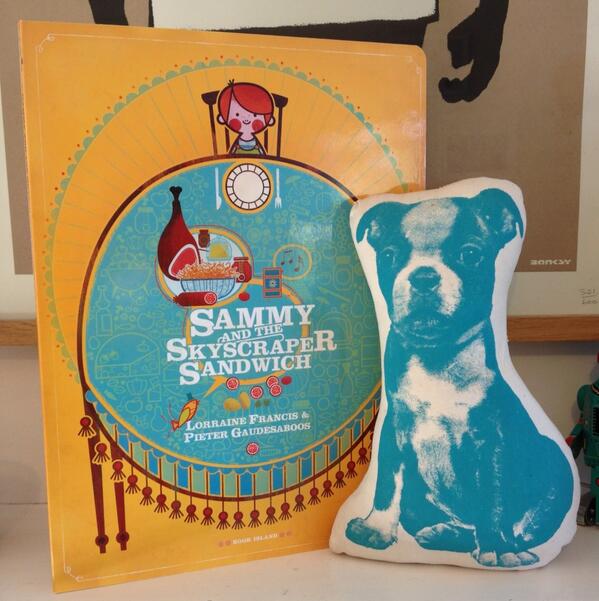 Sammy and the Skyscraper Sandwich
by Lorraine Francis and Pieter Gaudesaboos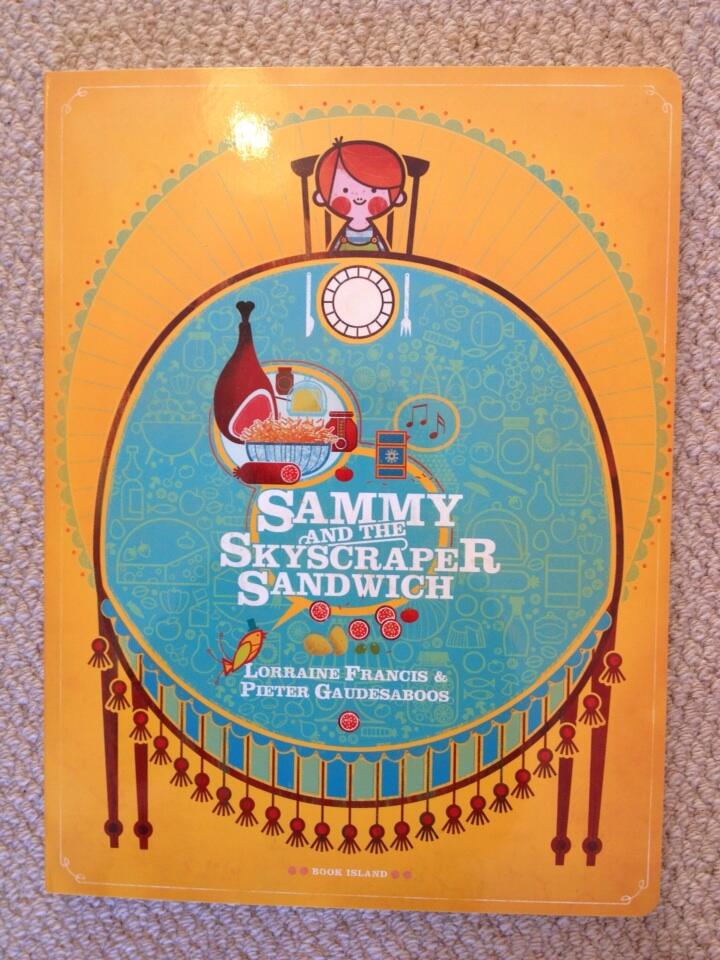 Sammy is a young chap with an insatiable apatite - a culinary kid genius he embarks on creating a sandwich of such enormous proportions you may even blush if it appeared on Man vs Food.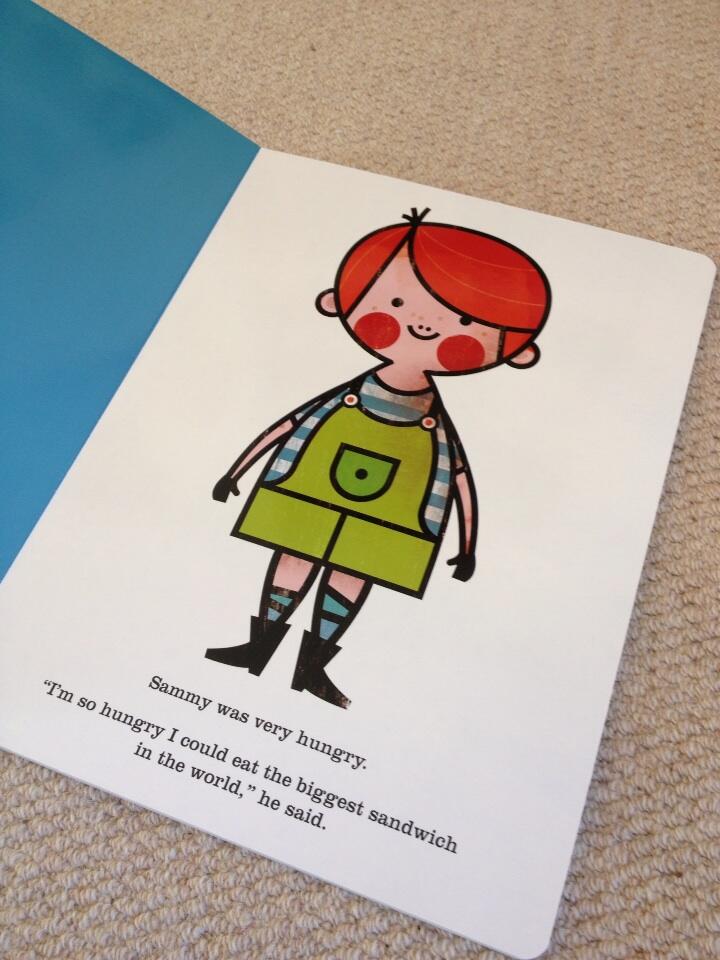 With a fittingly over sized format this bright and engaging board book will have small people gasping as they watch little Sammy create the biggest sandwich in the world ever.
With echos of the very hungry caterpillar children will adore choosing the ingredients with Sammy and watching as the sandwich grows taller and taller and taller.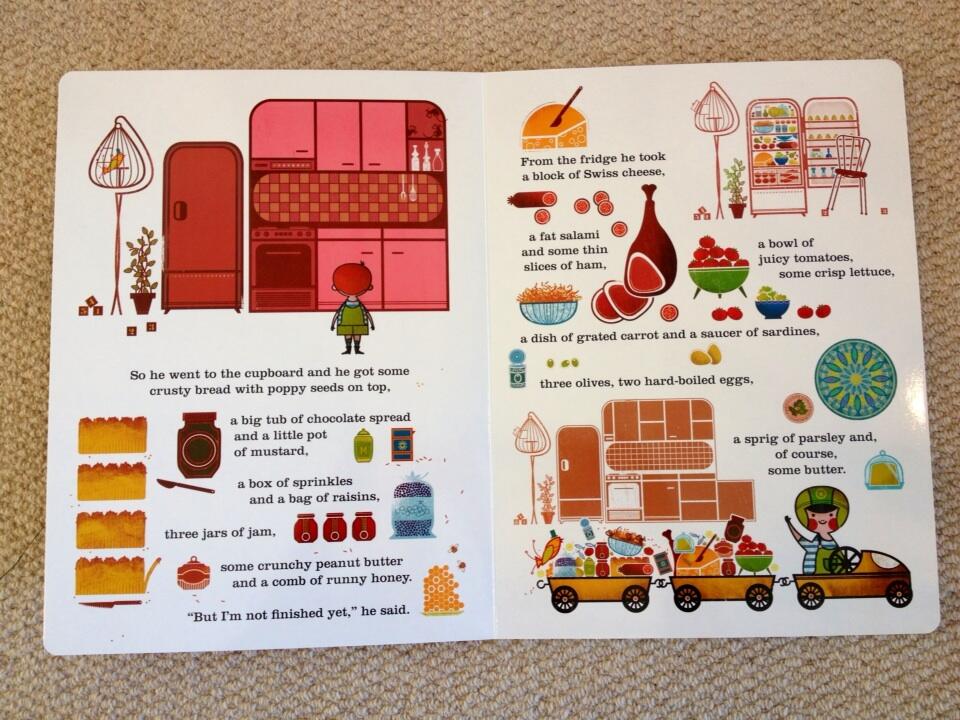 Vibrant stylish visually arresting illustrations and clever page layouts will draw the reader in until the sandwich is as predicted taller than a skyscraper.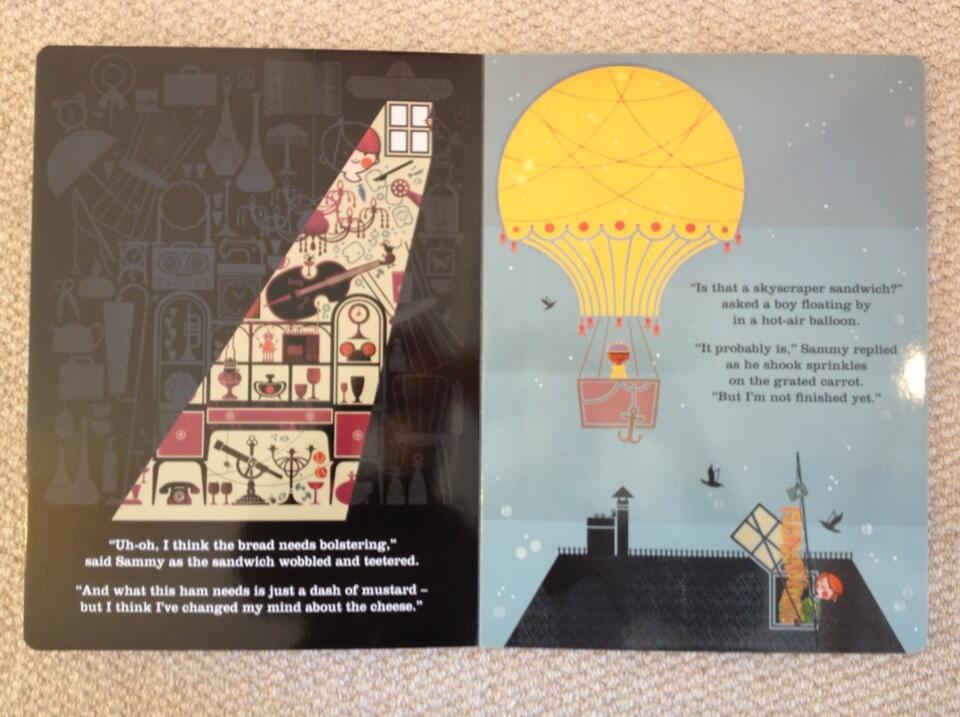 A great book to read together and one with lots of details to spot and point to. We especially liked the clever humorous ending and look forward to seeing more by this wonderful dynamic duo in the very near future.
A tasty treat worthy of a place at the top table..
Three Olives, two hard-boiled eggs and a sprig of parsley out of 5!